Space of Variations 1 , obscure and bland space data transmissions from label mainstay Non-Linear. With 4 variations which open up this journey of sound on chapter one metallic fusion and quirky sounds, mangled vocals and wide picture is what characterises this release and it's different various interpretations of the data recieved. Techno, for the club, for the trip, for the DJ. Armatura goes back to straight forward delivery and signs future variations to accompany the opening one.
Buy ARMAB057 _ 'Space Of Variations' by Non-Linear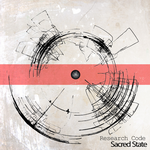 The Australian – USA connection is back with a continuation to their previous EP on Armatura. From their introductory release the story continues as they deliver a clean and diverse release once again. Four tracks each highlighting their ability to craft different moods easily while still exploring the possibilities of sound design. Broken beats get more pronounced here with two tracks firmly giving their aesthetics a new level. Complementing that are also two straight 4 to the floor tracks which are more defined and refined from previous release. In addition we have Mudrost on the remix task who made contrast to the original clean cut offering two remx versions of banging crunchiness.
Buy ARMAB056 _ 'Sacred State' by Research Code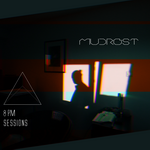 12 track session from Mudrost brings hypnotic explorations from classic to contemporary Techno sounds. With this extended release Mudrost presents sound sculpting using subtle effects and modulations on an evolving project, utilising sampled drum machine and synth sequences in combination with computer power to create different moods – styles, keeping the same minimalist sensibility throughout the tracks.
Buy ARMAB055 _ '8PM Sessions' by Mudrost
Reznyk delivers 6 track mini LP for Armatura showcasing his latest productions which consist of mindful broken beats, sharp hi hats and funk infused rhythms. All spread across each track, and applied as needed, Reznyk makes it work both for the dancefloor and for listening experience. Here we have a rounded presentation of his current sound vision and a clean Techno underline that fits perfectly into label's next step.
Buy ARMAB054 _ 'Oscillations' by Reznyk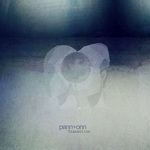 Straight from industrial surroundings and chemically induced air appears this effort by Pannonian resident pann+onn. Eerie and muffled textures in Techno form grind their way out of the big reverbated kick drums. Metalic percussions tell a story of a life in forgotten city, transiting the air waves, fighting for their voice in hectic of times. Intense and restless, with no compromises, presenting it's own dynamics. To make this clear, two craftsmen offered salvation by adding ruthless and sharp tool, and a deep hypnosis session. We don't care what you think, we care how you feel.
Buy ARMAB053 _ 'Transition' by pann+onn
Research Code stands for exploring the depths of sound design and combining influences from the makers of Techno genre. Research Code project, with their first solo release and 4 tracks of dark twisted sounds is coming from the Australian / USA duo, a project that has already appeared on our imprint with a sharp remix for Juxtpose' track 'In The Railyards', as well with their contibution to our recent 'Aeternus' compilation. On this 4 tracker they come out with a functional EP for the darkest of clubs, opening it with a no kick affair that sounds as if Jeff Mills would have made SITS in 2043. Following is the 'Connected' track that is a more unique sounding piece, like aliens raising a war cry, with weird noises and sound scapes panning all over the place. Third track 'Badge' is a straight forward moving tune with lots of swirling percussions, muffled voices in the background, and a mellow pad that brings it all together. 'Diminished' is last with its classic structure, big rides, and sounds like a fury tornado cleaning everything on it's path. Lot's of background atmospheres and a strange time signature for the main hook make this piece perfect for completion of a short story.
Buy ARMAB052 _ 'Parallel Reflection' by Research Code
Quasiregular is the new project from Greece which lands on Armatura's first output for 2016. Focusing mainly on analogue sequencing and live perfomance with machines, this project's debut EP is, simply said, pure. Quasiregular delivers here 2 no nonsense, straight 4 to the floor, tracks, with big bassdrums and hypnotising filtered sequences on one side, while on the other, 2 tracks with a more mindfull touch, offering complex rhythms and intertwining percussions executed in a flowing manner. This release shows what is to be expected from Quasiregular and Armatura Records' collaboration in the future and the direction label is taking for upcoming period of work, bringing balanced measure of thoughtful and danceable Techno music.
Buy ARMAB051 _ 'Heptagonal Tiling' by Quasiregular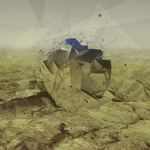 Compilation of previously unreleased tracks for the celebratory 50th digital release on our label is here. As always, we will not describe the tracks in detail here, rather just say that it's a good measure of quality sounds and respected artists, loving melodies and rough beats with intelligent edge for the floors. Take a dive into the works of Andreas Florin, Research Code, Wunderblock, Hadji, Mudrost, Reznyk, Female Dandy, Def4z, Spigl, Hoth System and Lokodepo.
Buy ARMAB050 _ 'Aeternus' by Various Artists
The Crystalline Grid keeps harmony within the Earth plane and at the portals links the Earth to the Stars and Universe to be in harmony with our neighbors in space. Just like us, when the meridians are free and flowing so are we in good health within our body and with other beings. So too is with Earth's crystal Grid. Third release from Chris Liven on AR sees him widening his sound scape presenting two excellent prints of rich sonic adventures.
Buy ARMAB049 _ 'Crystal Grid' by Chris Liven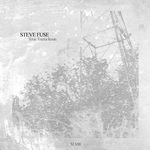 Steve Fuse is back on AR with his second EP of recognizable industrial sounding Techno. Rich in detailes, sonic expression and mysterious moments, this warehouse friendly release is not compromising for current trends. Fast paced and well arranged, it's a unique affair of sounds and rhythtms, tribal in core but futuristic on surface, having it's own timeline. Title track Includes a clean remix by Mudrost.
Buy ARMAB048 _ 'Toxic Tourist Route' by Steve Fuse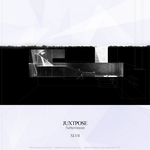 47th release in Armatura Bonus digital series sees Australian producer Juxtpose as a new artist on our roster as he brings his latest works to our imprint. 'Subterranean' EP is a 4 tracker release which offers, yet again, very varied sounds of Techno beats with an outstanding remix from his homeland peers, Research Code. Again, here you will find everything, from smooth dark grooves, thoughtful melodies and scapes, thru funky & deep vibes in high quality production.
Buy ARMAB047 _ 'Subterranean' by Juxtpose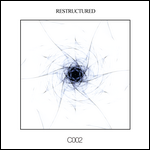 Restructured brings 9 previously released remixes from the top genre producers Audio Injection, Scalameriya, Sutter Cane, Chris Liven, Concrete Djz, Non-Linear, Dialect & Robert Pain. This compilation also includes a remastered and edited version of Concrete Djz remix for Subotic's track 'Relentless', previously released in 2009.
Buy ARMABC002 _ 'Restructured' by Various Artists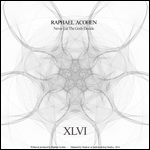 After couple well recieved last releases on AR we wanted to step up to the task and deliver something fresh again, and that is what Raphael Acohen's new release is all about. Known for a more punk styled dancefloor Techno, Raphael is now back in the studio with a new perspective and we are more than happy to have him for 46th release where he presents to us his mindful and very emotional works. 4 tracks that appear here are nothing short of timetravel machine which takes us to distant past when gods ruled. Filled with endless sounds of battlefield sword fights and rich sounding synthesis, this masterpiece shows what Raphael is capable of. Distinct sounding works that breathe high quality, with massive percussions, punchy kickdrums and crisp production will mesmerise anyone who comes in contact with them. But we will let you decide…
Buy ARMAB046 _ 'Never Let The Gods Decide' by Raphael Acohen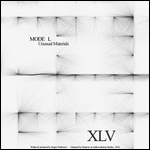 Yet another debut release here at Armatura Records, and this time a new project, Mode L from Saint Petersburg. With years of experience in Techno field, playing with analogue machines and performing as a vinyl dj, Sergey Prokhorov presents to us here his new project which can be described as free flowing & soulful live act, touching all the spheres of the sound. From dystopian feel of 'The Voles' thru bleeping madness that is 'Attraction', he surfes to more emotional 'Mod#7' as third track. Fourth and final track gives ode to harder and more banging side of Techno in form of 'King Of Spirit'. Well diverese first release, and something we feel should be heard across the Techno world, bringing true dedication from studio works to you with our 45th release to date. Be prepared to be modeled!
Buy ARMAB045 _ 'Unusual Materials' by Mode L
Back to AR is Chris Liven who made a superb impression with last ep he did for us. Now more refined, subtle and evolved his opening track is a hybrid of dub approach and classic 4×4 rhythms, with razor sharp noises that move the whole tune, rounded by a big bouncy kickdrum. Disconnection is far more conventional, but very futuristic, in a sense, bringing more directly message to the dancefloor, with lots of tricky breaks and big clap actions. As remixers, we have well known and respected Spanish producer Victor Martinez giving depth change and more darkness in his classic style while Non-Linear brings bang to the whole release, with harsh rolling sound and big buildup for the floors.
Buy ARMAB044 _ 'Disturbance' by Chris Liven
Son Of Bipolarism' is a 3 tracker offbeat Techno release, a brainchild of young Italian producer releasing under his A45 alias. A Distinct sound containing metalic essence with ritual drumming and lots of percussion action.
Buy ARMAB043 _ 'Son Of Bipolarism' by A45
C-System returns to AR, this time in collaboration with Horacio Cruz for a 3 tracker release of straight forward Techno experience. 'Human Garbage' is a trademark sounding dancefloor burner that aims directly to your feet, mixing old school energy with new production of 21st century.
Buy ARMAB042 _ 'Human Garbage' by C-System & Horacio Cruz
Raw, slow & distorted. Nelman steps up to the task and delivers Techno that dwells in the green area of sound scapes, combining elements of hypnotic, machine like scenery for this release. With a redub mix by his homeland peer Tosi.
Buy ARMAB041 _ 'Drop Zone' by Nelman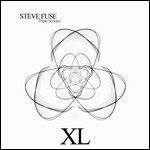 Opening with a throbbing offbeat beauty that is the title track, 'Triple Scoops' release rolls off to more industrial and direct Techno sounds of Dutch based Steve Fuse. 3 original works, accompanied by a solid new shcool sounding remix from Chris Liven.
Buy ARMAB040 _ 'Triple Scoops' by Steve Fuse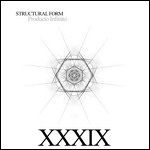 After his appearance on split release earlier, Structural Form is back on Armatura with a full ep containing 4 tracks of varied Techno beats. Influenced by mindful dancefloor sounds of the '90 'Producto Infinito' brings to light a mysterious feeling paralleled with complex rhythms.
Buy ARMAB039 _ 'Producto Infinito' by Structural Form
Greek born producer Corvum appears here with 3 new tracks in his unique style which blends elements of minimal percussions, banging beats and soulful vocals. For the final touch of Techno taste Concrete Djz stepped up to remix duty and produced a deep and dynamic rework.
Buy ARMAB038 _ 'Subconscious Erase' by Corvum
This release contains two organic sounding Techno originals from The 4Matters production duo based in Vienna. Artists with experience in various projects over the past years that got together to give some of the more Versatile sounds of Techno. With heavy dancefloor hitting reworks from Sutter Cane and The Concrete Djz.
Buy ARMAB037 _ 'Turgescent EP' by The 4Matters
ARMAB036 _ 'Tettris The Remixes' by Various
ARMAB035 _ 'Bent Six EP' by Circuit Bending
ARMAB034 _ 'The Worst Pain EP' by Hefty
ARMAB033 _ 'A.G.W. EP' by Chris Liven
ARMAB032 _ 'Foneis Tou Kosmou EP' by Snap-9A
ARMAB031 _ 'Daily Episode EP' by H. Paul / Structural Form
ARMAB030 _ 'Nr.030 EP' by Various
ARMAB029 _ 'Dementia Praecox EP' by Alexandar Johansson
ARMAB028 _ 'The Chime EP' by Andy Todd
ARMAB027 _ 'Sedna & Ghouls EP' by P.God
ARMAB026 _ 'Robo Eclecticism EP' by Energun
ARMAB026 _ 'The Cabinet Of Chud EP' by Oldiendo
ARMAB024 _ 'Inspiration EP' by Hadji
ARMAB023 _ 'Compact Solutions' by Concrete Djz
ARMAB022 _ 'Between Pi & E EP' by Pussyshaver
ARMAB021 _ 'Sound Mutation EP' by Various
ARMABCD001MIX _ 'Re:generate' DJ MIX by Davor Petrovic
ARMAB019 _ 'Event Horizon EP' by Luis Ruiz